Who we are...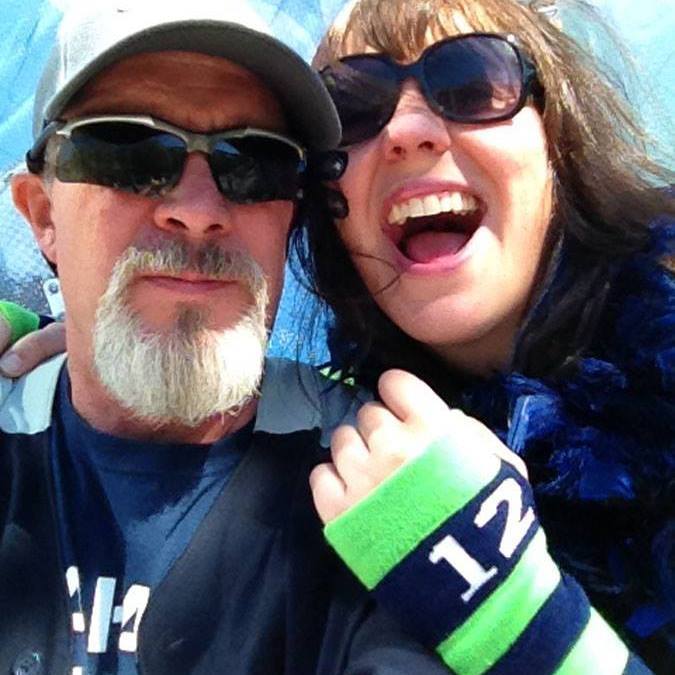 Angela's Landscaping is a fully licensed and insured company owned and operated by business
and
life partners Jeff Jordan and Angela Hammontree. Jeff has
been serving customers in the Puget Sound area as a sole proprietor since 1999, and Angela's Landscaping has
proudly been
operating as a partnership since 2006.
Jeff has worked in the landscaping and nursery industries for more than 25 years. His knowledge of plants and experience in landscape maintenance make Jeff a highly skilled and reliable professional in his field.
Angela brings extensive administrative experience to the business in addition to the expert landscaping techniques she learned from Jeff while pitching in on weekends over the years. After she finally decided to leave the office in search of fresh air and a different lifestyle, she and Jeff made the business a joint venture and have been loving their work ever since.
In addition to running a business, Angela is a vocalist, musician, and songwriter who records and performs locally, and Jeff is a photographer and visual artist. Owning a business allows them the flexibility needed to pursue these passions while still making a livable income. By choosing Angela's Landscaping, you're not only supporting small business, but local artists, as well!